High Holy Days
High Holy Days
Dear Friends,
We are entering a High Holy Day season unlike any other in the 100-year history of Temple Israel. We have survived the Great Depression. A plaque on our wall honors members of our family who fought in World War II. We lost our beloved first building on Oak Street but we built our new home and we have learned to thrive here. I remember the crash of 2008 when so many of our members lost their jobs. We clung together and came through that as well.
But how do we cling together in a time of physical distancing? How do we get from here to the other shore if we cannot join hands and march together? Well, we may not be hand in hand, but we are certainly marching together.
We are providing food to the needy and meal trains to our members who need help. We are meeting online at Beit Bina, Tot Shabbat, Friday night Services and Torah Study. We are joining each other at Lunch and Learns and Social Justice forums. We are holding on. Holding on to our community. And our community is supporting each of us. We love that some old friends have rejoined us at events after moving away. We love that our members who have difficulty leaving their homes are now able to easily attend events on Zoom.
Thankfully, we have the technology to do that now, but we need more. Whether we use the building or not, we have many expenses that are necessary in keeping it in good shape for when we return. Beyond our building, we have learned to treasure even more our staff, the glue that holds us all together. Sarai, Rabbi Koch, Cantor Brian and the many teachers continue to lead us through this wilderness and are preparing for us High Holy Day Services like none that we have experienced before. These generous and hard-working people are holding us together and, frankly, they must be paid.
In this year like none other in history, won't you please give just a little more than in past years? This is a special year; with no live fundraisers, and severely reduced rental income from our tenants, we are relying on the strong and loyal generosity of our members to get us through these hard times.

Eric Strimling, President
High Holy Day Leaders
Cheryl​ Rosenstein, Congregational Soloist
Ordained by the Hebrew Union College-Jewish Institute of Religion in 1990, Cheryl Rosenstein served Temple Beth El in Bakersfield as both Rabbi and Cantorial soloist for 26 years. Now residing with her husband in her "happy place" in Santa Rosa (where she served on the faculty of Camp Newman for 15 years), she is delighted to be able focus on her music.
Melita Silberstein, Tot Services Leader
Melita Silberstein is a singer/songwriter, folk musician, childrens' performer, and ceremonial song-leader based out of Berkeley, CA. She is the founding member of Octopretzel, a popular Bay Area band for kids, and has also recorded and/or co-produced a number of CDs in the realms of both singer-songwriter contemporary folk as well as childrens' music.
Jenn Levine, Educator
Ms. Jenn has been a Jewish Educator for 18 years. She began her career in family education in Ann Arbor, MI. She moved with her family to California in 2008, and continued working in Jewish education focusing on Hebrew, and Judaics grades kindergarten through twelfth grade. Ms. Jenn has been one of our Hebrew teachers for the last 7 years. For the last 4 years, her children Jacob and Miriam Levine have joined her on Thursdays to teach Hebrew. Ms. Jenn is passionate about Jewish education, and creates an inclusive, engaging and unconventional classroom environment for her students.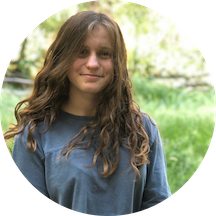 Miriam Levine, Educator
Miriam has been working in a Jewish education in the Bay Area for three years. She teaches Art class at Oakland Sinai, and is the beginning level hebrew teacher on Thursdays at Temple Israel. Miriam enjoys using art to help her students understand concepts better, and to appeal to younger learners.
Sun, July 25 2021
16 Av 5781
Friday Night
Shabbat Day
Zoom Torah Study

: 9:30am
Havdalah

: 9:09pm
Upcoming Programs & Events
---
This week's Torah portion is

Parashat Eikev
Candle Lighting
Havdalah
Motzei Shabbat, Jul 31, 9:09pm
Erev Rosh HaShanah
View Calendar
Zmanim
Alot Hashachar
4:34am
Earliest Tallit
5:12am
Netz (Sunrise)
6:07am
Latest Shema
9:40am
Zman Tefillah
10:52am
Chatzot (Midday)
1:15pm
Mincha Gedola
1:51pm
Mincha Ketana
5:25pm
Plag HaMincha
6:55pm
Shkiah (Sunset)
8:24pm
Tzeit Hakochavim
9:08pm
More >>
Sun, July 25 2021 16 Av 5781